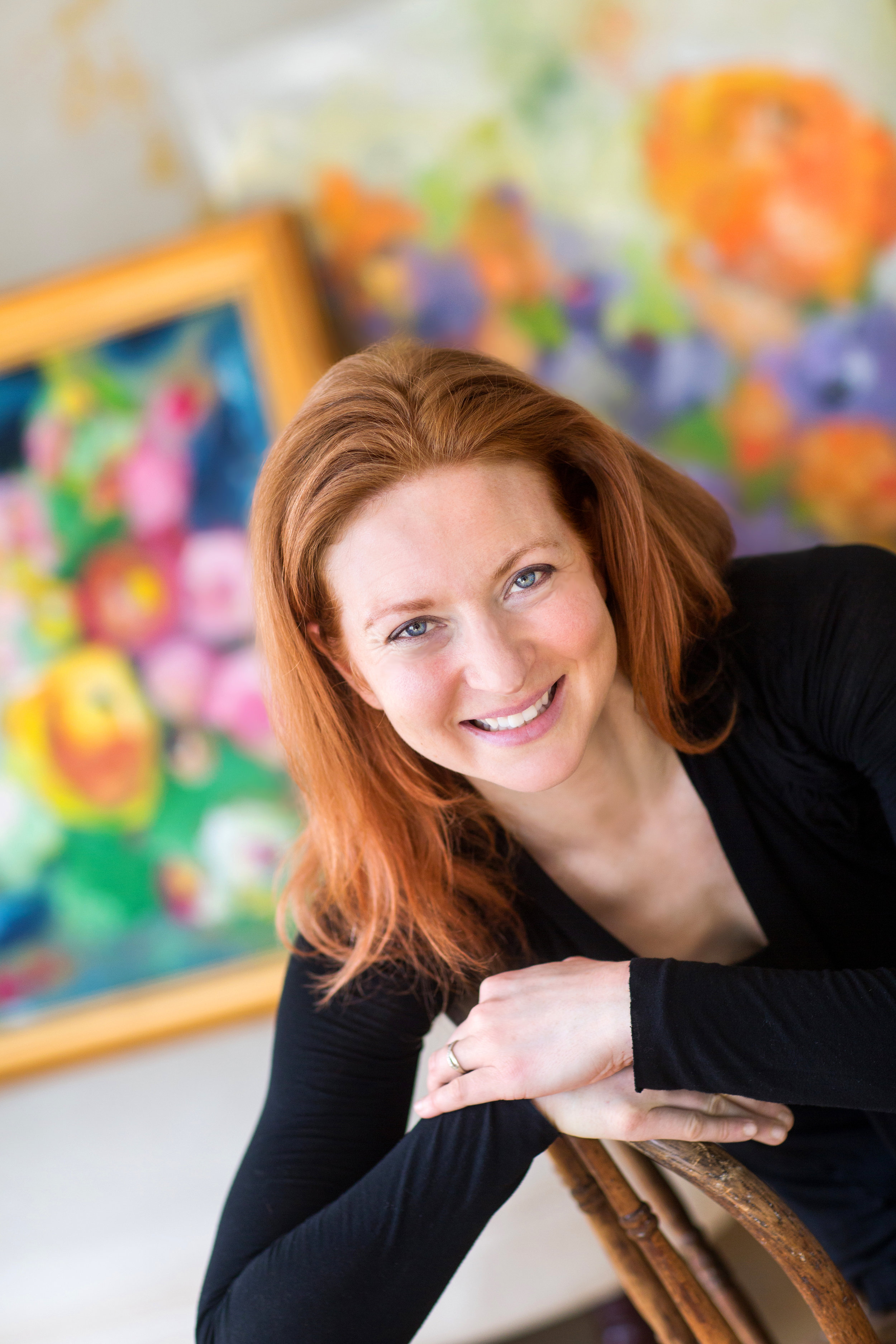 Rachel Brown is an artist based in Wayne, PA whose central medium is oil paint. Rachel received her BA in Fine Arts from Pennsylvania State University; while attending she spent a semester in Rome studying painting and art history as a student of the Tyler School of Art, Temple Rome Fine Arts Program.
After graduating, Rachel spent 18 productive years building a career in the corporate world, while painting when time allowed. Realizing her need to foster her passion and mature and expand her techniques, she left that world behind to focus full-time on her art.
Rachel's most recent work, which is rich with vibrant color, energy, and movement, is most influenced by the stunning colors and shapes found in water, shells, botanicals and natural surroundings of some of her favorite coastal destinations.
Artist's Statement:
Creating art is an indispensable part of who I am. I feel most successful and fulfilled when I let the piece develop on its own, without pretense or judgement, without overthinking or overworking a canvas. The process is both a respite and a therapy. I've always been most influenced by the colors, light, and textures of the natural world - constantly changing in sight, sound and smell. I am inspired, even exhilarated, to capture the essence of this dynamic brilliance.